United States Air Service in WWI 90th Anniversary event - July 14, 2008
United States Air Service in France Commemoration - summary
Photos of USAS Commemoration in Saints
Photos of USAS Commemoration in Touquin
Photos of USAS Commemoration in Mauperthuis
Exploring where the pilots lived in Mauperthuis
Event press coverage in Le Parisien and Le Pays Briard
Plans for a World War I USAS / American Air Force Monument
The USAS in Rembercourt - September 1, 1918-November 11, 1918
Meet the Commemoration and Website Organizers
Return to USAS Home Page
Photos of event in Saints
American WWI Air Force Commemoration - Saints, Touquin, Mauperthuis -

Here are the photos of our event: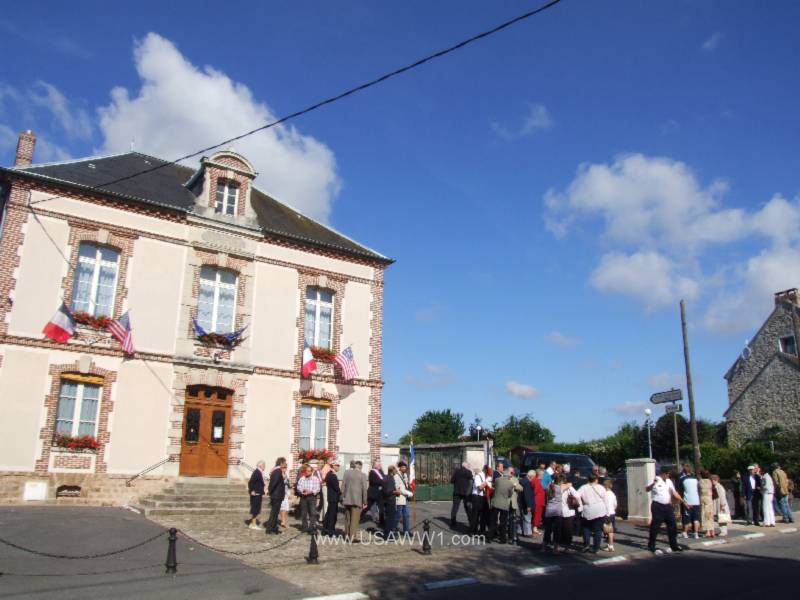 Meeting in front of the Hotel de Ville (City Hall) in Saints. Harold Hartney was billeted here.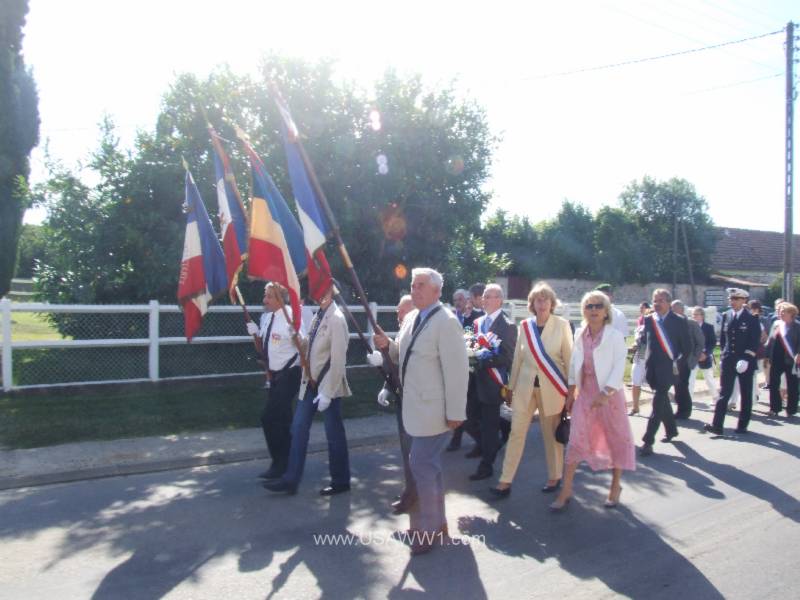 War Veterans and Mayors Jean Claude Fuzier and Marie Agnes Munier (both drapped with ribbons) lead our procession to Monument of the Dead in Saints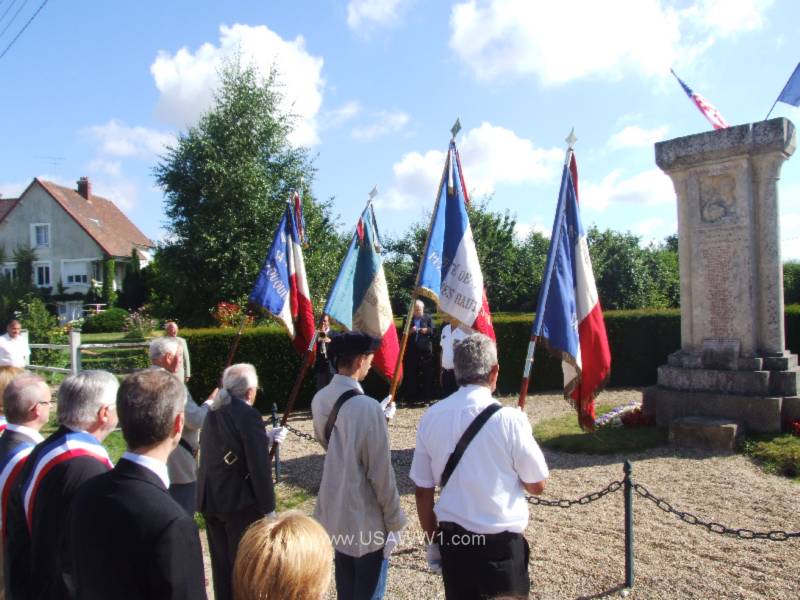 Arrival at Monument of the Dead in Saints where a French version of taps was played and a ceremonial flower wreath laid. Saints lost approximately 22 men out of a total village population of about 700 in World War I.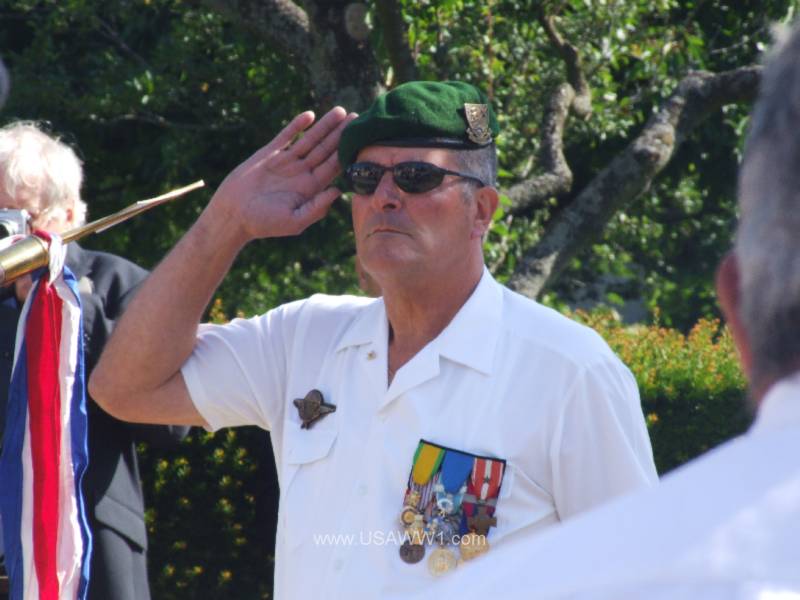 French veteran paratrooper Daniel Lefebre salutes the fallen. From the Monument, we walked to the village cemetery.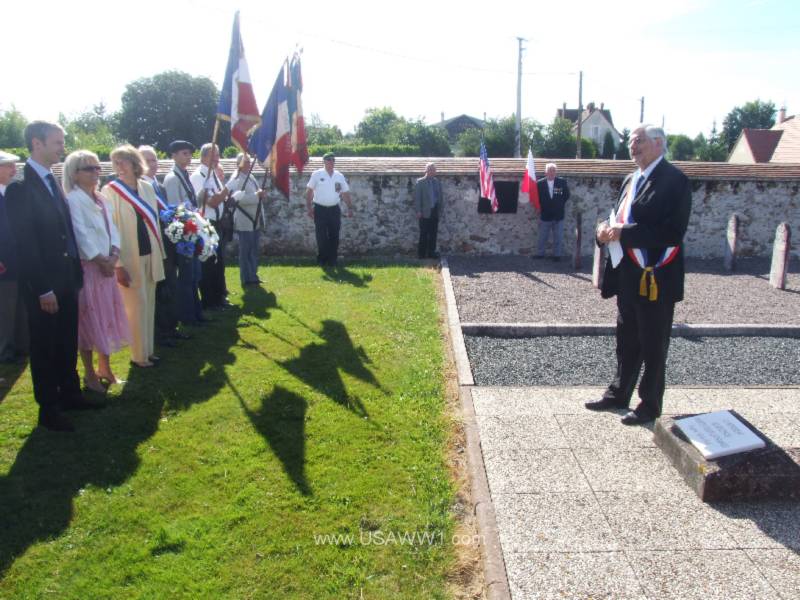 Saints Mayor Bernard Jacotin addresses the crowd. In the front row are Coulommiers' Mayor and Depute (equivalent of Congressman) Franck Riester (in suit), Mauperthuis Mayor Marie Agnes Munier and Touquin Mayor Jean Fuzier (both wearing ribbons). The plaque to Quentin Roosevelt is on the back wall and is about to be uncovered.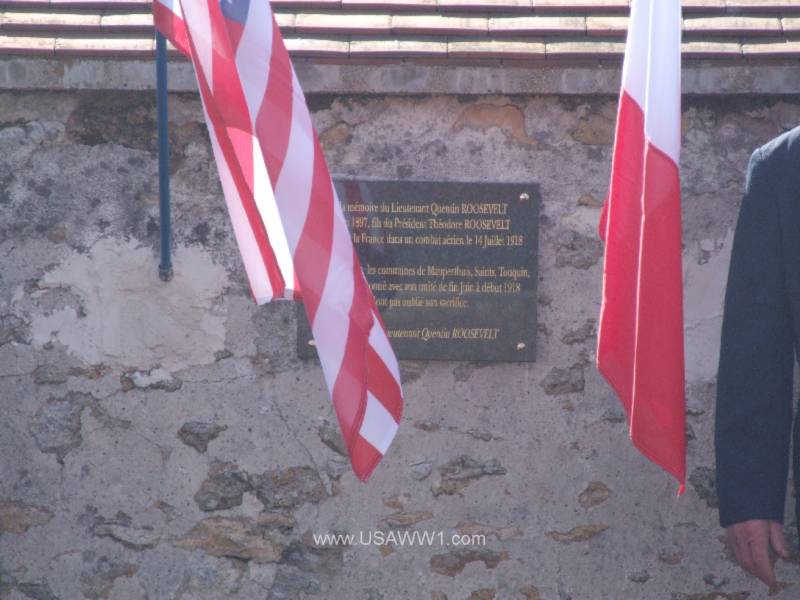 Plaque honoring Quentin Roosevelt who died July 14, 1918, while based in Saints.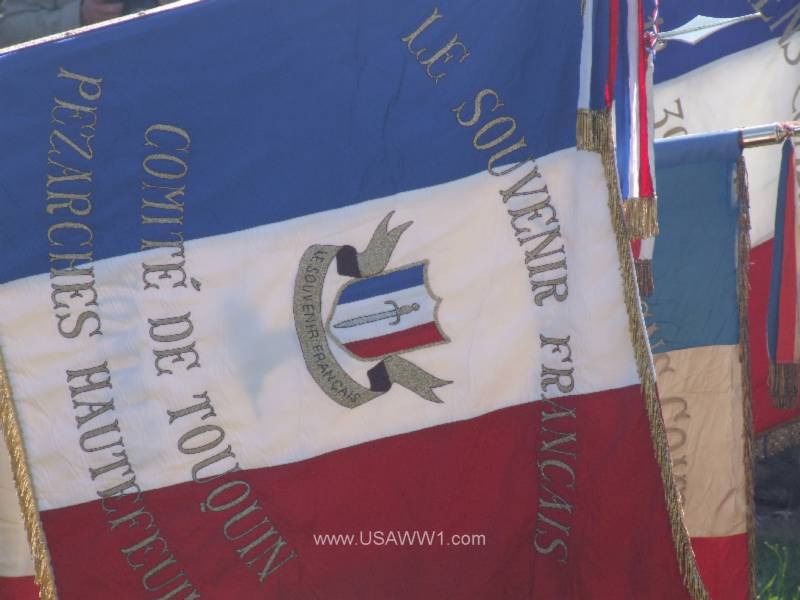 The village flags of Touquin, Mauperthuis, St. Augustin and Saints.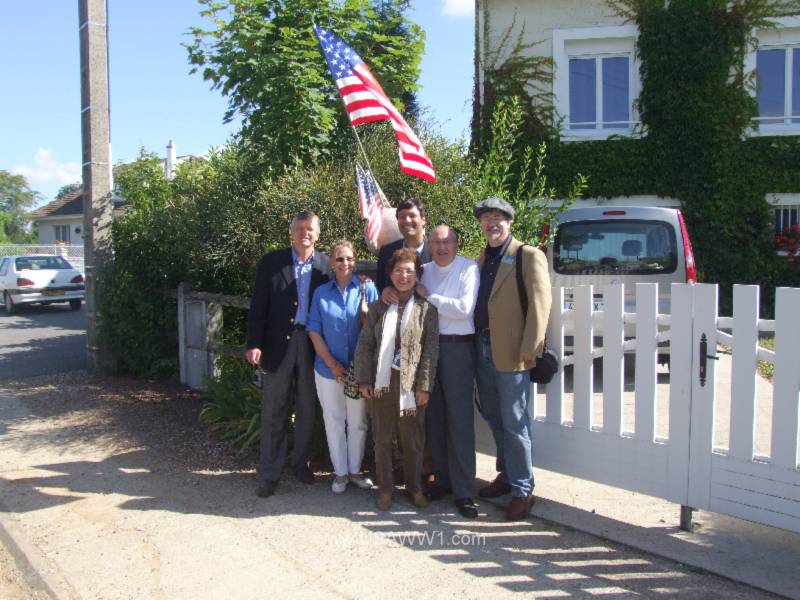 The Americans - (left to right) Richard and Lisbeth Nicol, Narayan Sengupta, Claudine (in front) and Claude Barriere Thibault and Mike O'Neal in Saints.


United States Air Service in WWI 90th Anniversary event - July 14, 2008
United States Air Service in France Commemoration - summary
Photos of USAS Commemoration in Saints
Photos of USAS Commemoration in Touquin
Photos of USAS Commemoration in Mauperthuis
Exploring where the pilots lived in Mauperthuis
Event press coverage in Le Parisien and Le Pays Briard
Plans for a World War I USAS / American Air Force Monument
The USAS in Rembercourt - September 1, 1918-November 11, 1918
Meet the Commemoration and Website Organizers
Return to USAS Home Page